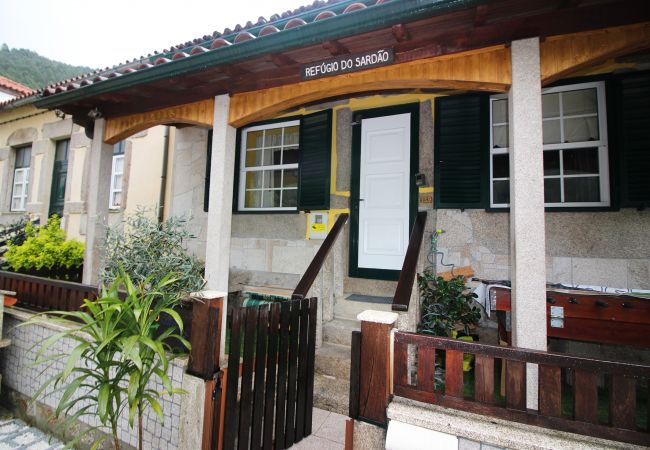 Virtual tour
The house in Gerês has 1 bedrooms and has capacity for 2 people.
The house is comfortable. It has views of the mountain.
The property is located 50 m from Assureira bus station, 200 m from Rio Gerês river, 2 km from Gerês thermal springs, 2 km from Vila do Gerês city, 2 km from Vila do Gerês supermarket, 3 km from Albufeira de Caniçada lake, 5 km from Praia de Alqueirão water park, 5 km from Prais Fluvial de Alqueirão sand beach, 13 km from Porta do Parque Nacional de Campo do Gerês amusement park / theme park, 41 km from CP Braga train station, 92 km from OPorto airport. The house is situated in a well connected neighborhood.
The accommodation is equipped with the following items: garden furniture, terrace, barbecue, fireplace, electric heating, open-air parking, 1 TV.
In the gas open plan kitchen, refrigerator, microwave, oven, freezer, dishes/cutlery, kitchen utensils, coffee machine and toaster are provided.
Check in:
21/01/2021
Check out:
28/01/2021
Contact